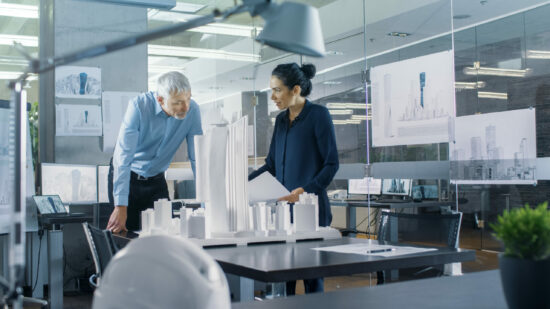 Themed Construction: A Guide for Owners and Developers
Themed construction involves building projects that revolve around a core aesthetic concept — think restaurants designed to look like pirate ships, or hotels that emulate particular destinations. Theme parks of all sizes are the pinnacle of this intriguing and potentially lucrative type of construction. Not all developers or owners will have the opportunity to become involved in this type of construction, but for those who do, there can be a high return on investment. Theme parks and similar projects command an enormous volume of resources, in both materials and the skills and time of expert personnel. That means it's absolutely vital for themed construction to be on point, consistent, and appealing to a vast range of visitors.
Planning is important in all types of construction, but for complex construction projects like resorts based around a single idea, it's the key to a finished project that creates a profit year after year. Willis Construction Consulting has created this guide to themed construction, encouraging developers to consider construction ROI and the benefits of a successful project.
Examples of Themed Construction
Many developers probably think of theme parks when discussing themed construction. Indeed, major park construction is probably one of the most complex and challenging projects to undertake. Theme parks have to have a cohesive look, perhaps even individual zones within a larger concept, and they need to flow in such a way that visitors enjoy their experience – even at peak times. Planning needs to include more than just rides and infrastructure, but aspects such as refreshments, sanitation, traffic, parking for vehicles, and access for maintenance. 
While big entertainment parks are an obvious focus here, there are many other types of venues and buildings that benefit from themed construction. 
Hotels
Hotel development is a treasure trove of opportunities for creative designers. In America today, guests can stay at hotels ranging from intense haunted house experiences to fairy-tale towers built around the drama of Cinderella or other popular stories. More subtle themes include hotels modeled after historical buildings, or geographical concepts such as the desert or the tropics. Guests who travel love to feel like they've been transported away, making themed construction for hotels very popular.
Play Centers
From tumble tots to massive play complexes, there are plenty of opportunities for themed construction for kids and young adults. Developers might want to hire experts who can deal in animatronics for a dinosaur-based project, or simply work with teams who have experience creating spaces that are safe for children.
Zoos
Zoos have been popular in the United States since the 1870s, and today's zoos are gorgeous, sprawling creations with cleverly cohesive concepts that let visitors know which way to go and what "zone" they are in. Construction developers have to think about more than aesthetics here, and will need to hire animal experts to combine attractive themes with animal welfare and eco-friendly practices.
Restaurants
Even the tiniest tapas bar can be constructed around a central idea. Themed restaurants may revolve around the shape of the building, the placement of fixtures, or aspects of color and interior design.
Entertainment Complexes
From movie theaters to bowling alleys, entertainment venues nearly always have a theme or central idea. Think 1950s retro for bowling and diners, or futuristic sci-fi trappings for a video games arcade.
Considering Scale and Complexity
As an owner, what's your vision for the project? Can you work with a developer to figure out the requirements? Once you have, it's time to temper that vision with the realities of what's possible with the available resources and personnel. As of 2021, supply chain issues and a labor shortage mean some major projects are slowed, if not on hold completely. Experts can advise on what alternative materials may be available, or perhaps other construction methods to help you achieve something close to your vision.
Embracing Innovation
Make sure you have a diverse team of designers and construction experts that can bring innovation to the table. Consider what you can do within your project to make it more environmentally friendly. It's worth noting that, as we write this, the Biden administration is pushing through plans to put many billions of dollars into greener infrastructure – including tax breaks for businesses in the construction industry that focus on eco-friendly initiatives.
During design charettes — the meeting between owners, developers, designers, and anyone else on the creative team — talk openly about ways to save money and expand the concept of the project whilst maintaining sustainability. Be realistic, but open to new ideas.
Consistency for an Immersive Experience
Once you've embraced your overall theme and worked out some of the logistical challenges, the most important aspect of themed construction is consistency. If someone stays in a tropical-themed hotel, it's jarring to go from a softly lit corridor with wood-paneled walls and palm trees swaying in the distance to a bathroom that's suddenly all bright lights and reflective steel. Successful themed developments have design teams that find ways to run a theme throughout an entire complex. If the theme has to change, for example in hotels or parks where there are different zones or areas, there should be either a gradual change or a clear indication to the guest that the change is deliberate. Talk to your construction advisors about the use of different materials and external rendering, or hire expert contractors who can create a rock wall or a waterfall, for example, to add the details that matter to discerning visitors.
Willis provides comprehensive construction solutions to even the most complex challenges. In our next article, we'll be taking a deeper dive into dealing with large-scale themed construction projects. Contact Willis Constructio Consulting for more information on this topic, or to discuss any aspect of the modern construction and development industry.