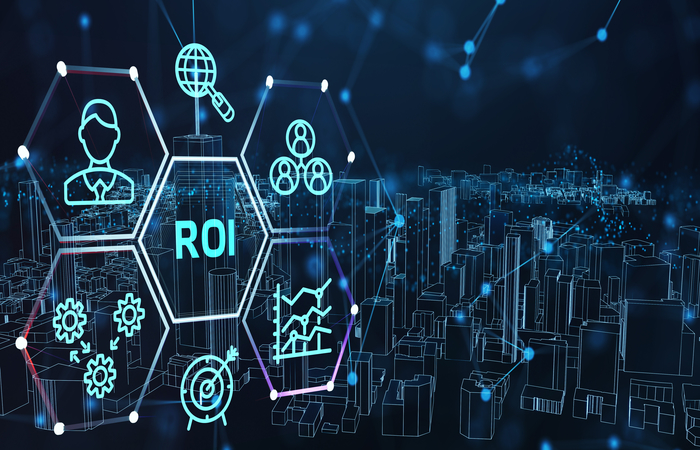 Making the Numbers Count: How to Personalize Construction Project Cost Estimates for Maximum ROI
The first installment of our original series explores the importance of personalizing a construction project cost estimate in achieving optimized ROI. Every project involves unique considerations that determine the final cost and project schedule. 
Yet, a standard or generic cost estimation lacks the facts, figures, and industry expertise to account for specific factors.
Inaccurate construction cost estimates could cause projects to go over budget and beyond expected timelines, resulting in potential conflicts between project stakeholders. Therefore, it is essential to customize project cost estimates at all times, regardless of type or scale. 
While it is probably impossible to predict project costs at 100 percent accuracy, a personalized projection reduces the margin of error for improved outcomes through optimized collaborations. 
Construction Cost Estimate Basics
Developers need to begin their projects with a baseline estimate. As a decision-maker or owner, you may acquire the information from an online national cost estimator. Essentially, the software enables you to discover the generic estimate based on project type. 
For instance, you may input the category of stadiums or entertainment centers and gain the average cost of such a project per square foot. However, while national estimate databases provide quick results, they fail to account for other crucial elements such as labor cost, supply chain disruptions, and other extraneous factors. 
Variables of a Comprehensive Cost Estimate
Factoring in a set of variables to tailor generic construction costs provides you with greater confidence, accurate data, and a realistic approach toward fulfilling a client's vision. These factors will determine the project's feasibility and offer a detailed breakdown of the cost that garners trust and accountability throughout the undertaking. 
Project Location 
The location of a project site affects its accessibility and overall logistics. For example, sites far from building material warehouses require additional fuel, workforce (e.g., drivers and technicians), and other materials that rise in price with distance. 
Labor Rates 
Labor rates for each construction project vary vastly based on specialization, work hours, and experience. For example, if you are working on a complex bridge project, you might need to factor in the cost of hiring technicians specialized in prestressed concrete structures and cable mechanics.  
Additionally, many extraneous factors affect construction labor costs. For instance, the labor shortage caused by the pandemic had heavy impacts on the construction industry, with over 200,000 workers quitting in November 2021 alone. 
Such workforce shortages drive a higher talent demand and higher wages for construction laborers, adding to your total project cost estimates.
Supply Chain Considerations 
The pandemic revealed the vulnerabilities of construction supply chains worldwide, especially concerning companies that rely on specific regional suppliers. 
As such, you should always factor in the contingency cost involved in navigating uncertain or volatile supply chain scenarios such as trade embargos and restrictions, and the price of collaborating with alternate suppliers. 
There are many other driving factors that construction experts consider on top of the supply chain, labor rates, and project location. A comprehensive construction cost estimation should also include material costs and price fluctuations due to market supply and demand, subcontractor quotes, equipment fees, and other indirect expenditures that may occur during complex construction projects, such as design fees and temporary on-site facilities. 
The Importance of Personalized Cost Estimates 
An underestimated or overestimated construction project proves detrimental to decision-makers, clients, designers, and every other stakeholder. With overestimated cost, you might face reduced construction ROI or difficulties winning a bid due to the high price. 
On the other hand, underestimating construction costs often lead to unforeseen budget overruns. Some contracts may result in heavy losses for owners and clients, causing bankruptcy in the most severe cases. 
According to the American Society of Professional Estimators, there are five accuracy classifications in construction estimates. These range from the order of magnitude estimate that provides a general idea of the construction costs and the feasibility of starting a project to a detailed bid estimate, an accurate and comprehensive breakdown ready for a bid.
Partnering with reliable construction experts can help you acquire the information you need according to the specifics of your most complex construction project. 
Willis Construction Consulting – Your Comprehensive Construction Solutions Specialist 
Willis Construction Consulting (WCCI) is a full-service construction consulting firm that provides your projects with accurate insights to drive the best decisions. Our construction experts and estimators offer specialized on-the-ground construction expertise and market knowledge to help you with your calculations and planning.  
We have collaborated with construction companies across various backgrounds since 1989, with over $24 billion in cost management across projects and 225 years of hard bid and hard hat experience. 
Our consultants specialize in complex construction projects such as stadiums and commercial structures, where the slightest deviation in cost can cause a drastic difference in budget and progression. It is essential to know your numbers before starting work on your construction to formulate the most cost-effective decisions. 
Generic figures based on project type alone could lead to devastating miscalculations and poor construction ROI. By working with a construction solutions expert like WCCI, you can minimize the unknowns with insightful data and better control your resource, budget, and timelines. 
The next part of our series uncovers the details of how partnering with WCCI Consulting can help your company anticipate and mitigate costly risks during the pre-construction phase of your projects.  
Start a conversation with one of our experts by contacting WCCI today.