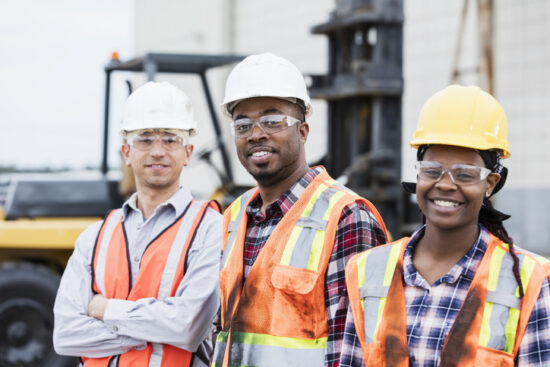 5 Key Strategies for Addressing Labor Shortages in Post-Covid Construction
In the latest edition of our multi-part series, we take a closer look at labor shortages in the construction industry. Specifically, we visit five effective ways to address lingering construction labor concerns.
The labor shortage is not a novel challenge for the AEC industry. Construction companies have faced labor shortages since the financial recession of 2008. As such, the pandemic has only worsened the situation. For example, owners and decision-makers encountered labor issues during the pandemic when job sites became a common source of risk for small infection outbreaks.
As history shows, industry "timeouts" lead to skilled laborers switching trades, while some industry veterans might retire during these times. Yet, on-site demand remains. Some business owners have had to think outside of the box for different solutions due to unfilled positions.
While the economy has since improved and construction businesses have begun to pick up, the labor shortage remains a challenge. The situation becomes more pressing, considering that the construction industry faces an aging workforce with technicians at an average age of 43. 
Decision-makers and owners must turn to modern technology and alternate labor sources as a means of riding through post-Covid shortages and adopt modern solutions if they hope to rebuild the workforce with an inclusive approach that encourages long-term careers. Read on for five key strategies to help mitigate labor shortages in the construction industry.
Offer Apprenticeships
Apprenticeships are an effective way for your construction company to nurture the next generation of skilled workers. While a college degree remains the most popular academic pathway, now is an excellent time to attract apprenticeships with the influx of construction opportunities in the post-Covid landscape.
For example, construction companies and related organizations may organize talks and seminars at high schools to identify interested learners and have them onboard upon graduation. It is also essential to respond to the changing trends in societal behavior. The upcoming generation (i.e., Gen Z) prioritizes salary, worker benefits, and other incentives to stay engaged in the industry.
Leverage Technology
The younger generation of workers prefers sleek and intuitive technology to manual processes like physical paperwork. To attract them, your construction solutions should include the latest building software and applications that streamline project management.
From geo-fencing check-ins to remote communication platforms and BIM software, it is crucial to equip modern workers with the tools to succeed in the competitive construction industry. Additionally, revolutionary devices like drones and 3D printers provide faster and precise project management.
Tech-savvy workers look forward to technology that enables them to perform with with ease and efficiency. Aside from improved productivity, a technologically advanced job site improves operational accuracy and safety standards that are major plus factors for attracting labor.
Offer Attractive Worker Wages
Competitive and attractive wages might be the fastest method of filling your open positions. According to industry statistics, labor wages in the construction industry have risen by 4.7% in 2021. However, there are other factors, such as rising material costs, that decision-makers should consider before raising their offering price across the board. 
Additionally, there is a need to ensure that job descriptions fit the language of your target candidate. A modern construction company should attract talent by focusing on benefits such as skills development and upskilling opportunities.
Break the Language Barrier
The recruitment of bilingual site supervisors enables your company to tap into overlooked workforce communities such as Spanish-speaking immigrants. Your worksite should also include a reliable translator to help non-English speaking workers access training and technical knowledge on the spot.
According to the Occupational Safety and Health Administration, bilingual proficiency can reduce the chances of miscommunication and related injuries, preventing costly worker compensations and lawsuits.
Adopt Lean Construction Strategies
Lean construction is an emerging process that could help construction companies navigate labor shortages through systematic and controlled off-site projects. Additionally, lean construction eliminates or mitigates other variables associated with the AEC industry, such as transportation and logistics.
Essentially, lean construction focuses on eliminating waste while optimizing worker productivity. While the process does not solve the labor shortage issue, it helps construction companies tap into the full potential of existing workers by eliminating rework — a recurring problem that costs the industry billions each year.
WCCI: Your Trusted Ally in Data-Driven Construction
The construction consulting experts at WCCI (Willis Construction Estimating) understand the long-term effects of labor shortages in the AEC industry. We offer decades of industry experience and practical expertise to help your company maneuver through the most complex construction projects.
Through exclusive industry knowledge and interpreting market trends, we provide the most comprehensive solutions according to your project needs. From project conception to completion, we will work with you to achieve the most seamless experience.
Adaptation is critical in the post-Covid landscape, especially since labor strength is unlikely to return to pre-pandemic levels without tweaks to current practices. In the next part of our series, we will unpack the effect of increased expenses in the post-Covid economy and how companies can stay ahead of the curve.
Speak with a WCCI consultant to learn more about the post-Covid labor shortage and how their construction experts can help you turn a crisis around with data-driven strategies.