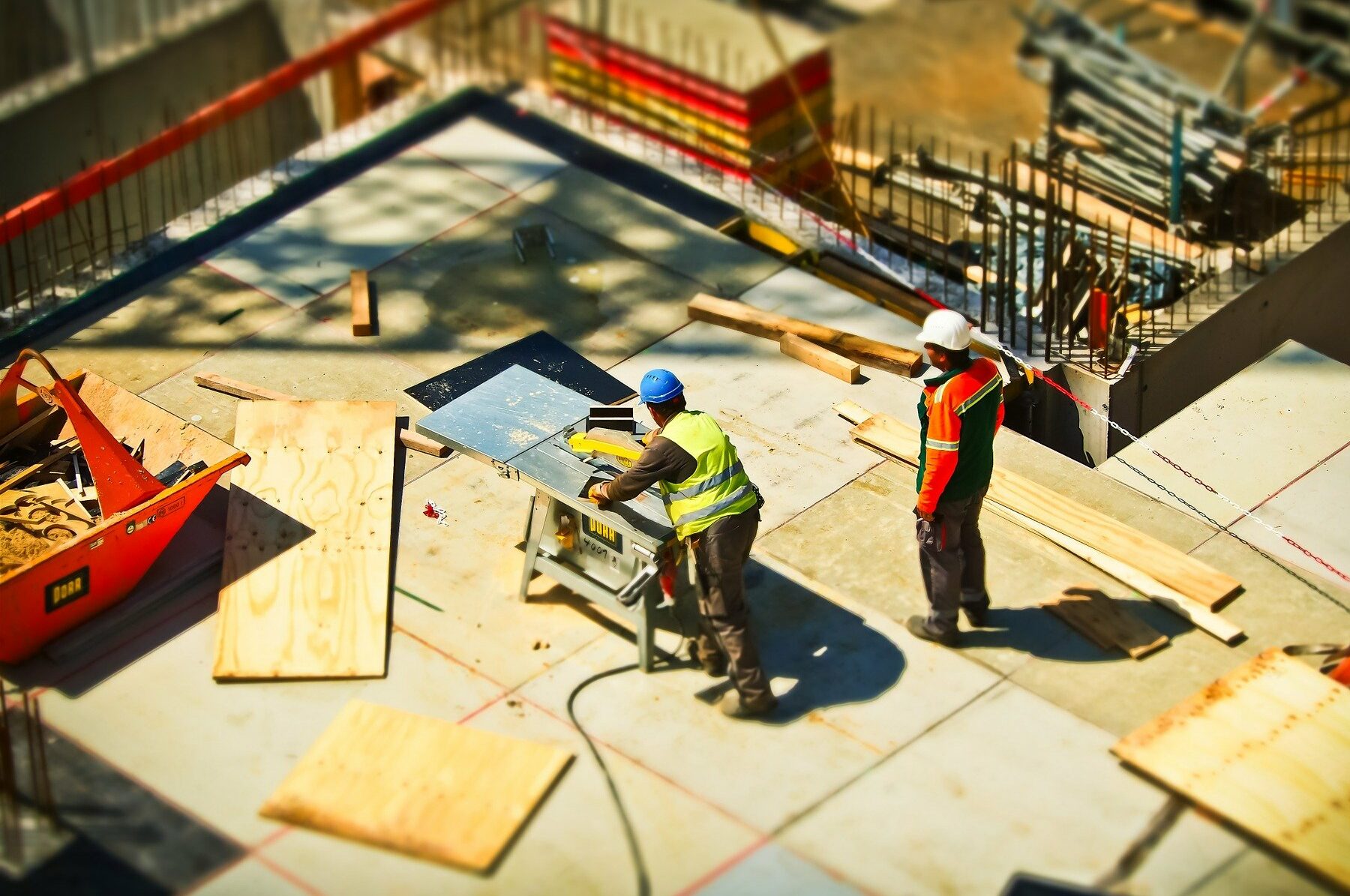 How to Solve Issues in a Construction Project on the Fly
One of the biggest challenges in construction logistics involves the procurement of materials and products. Company owners and decision-makers need to ensure that a project receives an undisrupted supply of materials throughout the project life cycle.
Unfortunately, the ramifications of the pandemic have worsened the raw materials situation with global supply chain bottlenecks and the resulting rise in material costs. Under such circumstances, design teams, owners, and developers may need to seek alternative materials to fulfill their project demands.
Alternative materials will remain a recurring consideration for construction companies as conventional non-renewable supplies of stone, gravel, and sand comprise three-quarters of the total materials used in the construction industry.
However, "alternative materials" is an umbrella term that includes various options with disparate sources. Therefore, as a construction company owner, you'll need first to identify the exact type of material and determine if it is a suitable replacement for your project needs.

Recyclable Alternatives
Recyclable alternative materials like wood are often readily available from various sources such as demolition sites, recycling plants, and specialized facilities that repurpose materials. These alternatives are more affordable than new materials and contribute to the ongoing green initiative championed throughout the AEC industry.
However, it's important to note that recovered recyclable materials may feature weaker structural integrity than new materials due to wear and tear. As such, recycled materials are generally more suitable for embellishment rather than structural purposes.
Alternatively, you may directly request quality recyclable materials from organizations and stores, which apply advanced manufacturing processes in creating quality/durable products.

Natural Alternatives
Natural alternative materials include popular options such as bamboo, adobe, mycelium, and cork. Generally, these materials are well-regulated and replenish faster than conventional building options (e.g., hardwood). As such, natural alternatives are usually more affordable and eco-friendly.
Company owners and decision-makers may reach out to sustainable green facilities for a steady supply of natural alternative building materials.

Specialized Alternatives
Some construction companies may consider rarer, synthetic materials with specialized properties ideal for specific building scenarios. Examples of specialized alternatives include heat-resistant polymers and fiber-reinforced plastics that provide structures with seismic strengthening.
However, it's important to note that these specialized materials are not readily available, and they usually cost a premium.

Primary Steps in Procurement: Alternative Materials
Construction firms can ensure a smooth procurement process across every project phase by maintaining an itemized list of every material. Another vital process involves routine monitoring of delivery timelines and implementing a buffer period that accounts for potential delays.
Additionally, decision-makers need to account for price changes that result from bottlenecks and alternative options. These may include indexation, escalations, and fluctuations in contractual clauses and regulations.

Concrete and Cement Considerations
Cement and concrete are two mainstays in construction projects, serving as vital components in foundational structures. As such, there are specific considerations for the procurement of cement and concrete alternatives. The AEC industry has recognized recovered materials such as coal fly ash, ground granulated blast furnace (GGBF) slag, cenospheres, and silica fumes as suitable options.
However, there are specific guidelines to the acceptable content levels of concrete-alternative mixes. For example, most companies in the industry apply concrete-silica mixtures that contain 5-10% of silica material. Therefore, you should check against project requirements and safety regulations to guide your procurement process.

Recoverable Materials in Other Fixtures
Specific rules and guidelines apply to the percentage of recoverable materials (alternatives) in other construction fixtures. These include non-pressure pipes, floor tiles, and roofing materials. It's vital to follow industry-recommended material breakdowns to ensure optimal safety and performance standards in your construction projects during and post-project.
While alternative building materials enable construction companies to become less reliant on conventional supply chains, it's vital to weigh the pros and cons of making the transition. Unfortunately, even the most high-tech construction estimating software lacks the dynamic capabilities of assessing accurate pricing factors from current and historical materials data.
For a well-informed procurement process, you'll need to reach out to a construction consulting specialist who can work closely with you to achieve price estimations with real-time proficiency.

WCCI – Your Ally in Effective Procurement Cost Estimates
At WCCI, our seasoned experts have years of construction consulting experience collaborating with construction companies of all sizes through over 4,000 projects across diverse settings. Our specialty lies in complex construction projects (i.e., stadiums and office buildings), where the slightest deviation in value significantly affects project earnings.
Therefore, we uphold the highest standards not only in providing accurate and comprehensive estimates of procurement costs based on market trends, economic movements, and specific project requirements but in providing comprehensive construction solutions for even the most complex projects and logistical demands. We have consulted on more than 75 construction cases and claims, leveraging our years of on-the-ground experience to collaborate with owners, developers, and decision-makers creating a uniquely valuable strategic partnership.
Additionally, we have mechanical, engineering, and plumbing expertise among our in-house panel of consultants. Our sector-specialized consultants will offer the latest insights on recoverable materials cost, safety considerations, and supply chain movements to provide realistic solutions and estimates for every aspect of your project.
Reach out to a member of the WCCI team to gain unmatched clarity in your procurement strategies and optimize your construction logistics with data-driven decisions.
Image Credits: Pixabay @Creative Commons